.













<![if !vml]>

<![endif]>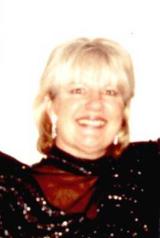 <![if !vml]>

<![endif]>
Click Here For Pictures of Zena's Judging ,Showing and at Home pictures
Click for Interviews
Zena spent part of her early life abroad as her father was serving in the Royal Marines. On returning to this country to complete her schooling, she excelled in sport, representing England Swimming (100/200 metres) and Devon County in Athletics (Javelin). She was at that time one of only two holders of the R.L.S.S. Diploma award for life saving. At this time Zena was also involved heavily with Pop music. A member of a number of different bands as a bass guitarist, she progressed to being a full time professional for a short while, and had much success in the West Country with various bands.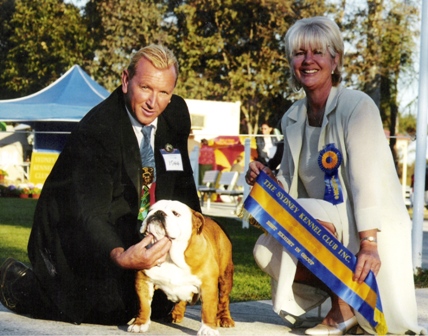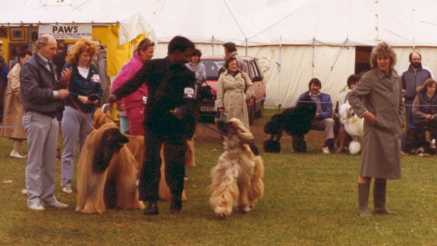 Always sharing her life with the family dogs, mostly G.S.D.s and a beloved Bulldog "Sevenup Jenny", she decided to enter the dog show world. She joined the Irish Wolfhound Club in 1965, to learn about the breed, and began to attend local shows plus Crufts. In fact she has not missed a Crufts show since 1965! In 1967 she bought her first show dog who became Ch. Edgecroft Simon, winner of two Hound groups, 14 B.I.S. and the top winner in the breed on points, for four successive years.
Zena's first litter contained just one dog, but he became French Ch. Drakesleat Sir Francis,
the top winning I.W. ever in France, with 25 CACIBs and many other awards.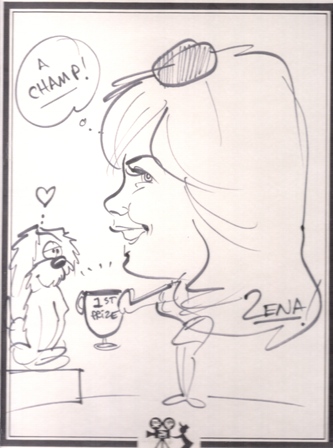 Zena's second breed was Miniature Wirehaired Dachshunds, again a Champion resulted in the first litter , this was Ch. Drakesleat Hussy , who in turn produced four British Champions. From the first Champion Irish Wolfhound and Miniature Wirehaired Dachshund in the early 70's, Zena has bred or owned 141 British Champions and is now the Top breeder all breeds for number of Champions since records began in 1873. Drakesleat is the second top winning kennel ever in Irish Wolfhounds and the top winning kennel ever in all coats of Dachshunds. Both the breed record holders are Drakesleats, with the Miniature Wirehaired Champion Drakesleat Klunk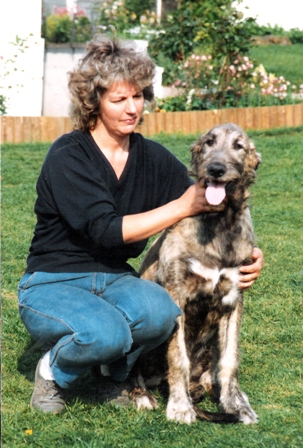 Klick top hound all breeds in 1976, and former breed record holder. Ch Drakesleat 'Ai Jinks also a former record holder, winner of a number of groups, and several reserve BIS all breeds. The Breed record is held now by Ch Drakesleat Win Alot, the Top winning Min wire ever, with 26 groups and places..& the Bitch CC record by Ch Drakesleat Scent Sybil. The Irish Wolfhounds, Champion Drakesleat Roisin was a former bitch record holder, and Champion Drakesleat Kyak top hound all breeds in 1981, is still the breed record holder. Kyak had been picked as the most perfect dog ever judged, by a number of top judges. Possibly the best known Irish Wolfhound Champion was Ch Drakesleat Odyt , top hound all breeds 1992 and Reserve Best in Show at Crufts 1993, with over 21,000 entries .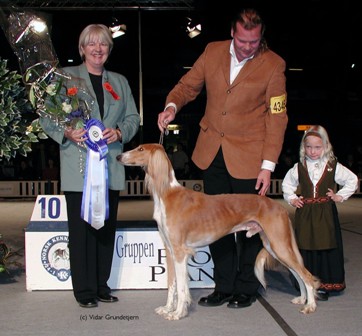 Zena's record of 141 Champions and 850 Challenge Certificates make her the all time top breeder in the UK and the Drakesleat's have won a staggering number of CC's at Crufts, but they have not been exhibited there since her late husband Terry became chairman. The first ever Best in Show all breeds (since the breed gained CCs in 1959) won by a Miniature Wirehaired Dachshund has been achieved by Zena in an entry of 8,500 dogs (Sept 06). 2010's Top Hound 4th Top Dog all breeds, Runner up Top Hound 2011, and the new Breed record holder is Ch Drakesleat Win Alot. He has been top Min Wire for the past 4 years, & won the Dachshund of the Year award twice. She has also been Top breeder in the Hound group for the past 6 years.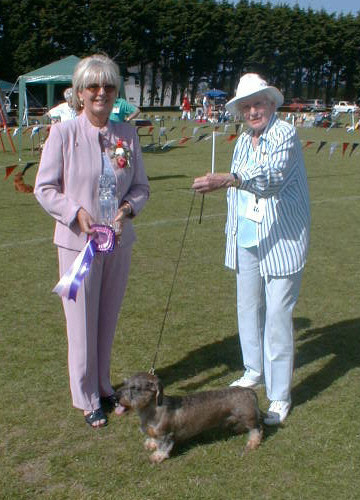 Zena started judging in the early 70's, and progressed through the hound group as a specialist, before branching out into other groups. She judged extensively at hunt terrier shows and for over 20 years hunted both Wolfhounds and Dachshunds, therefore is very keen on good conformation and fitness in all breeds. Zena is approved to award CC's in all breeds, and is currently the number one judge in the UK, the only judge approved for all breeds that have challenge certificates. She has also judged as an FCI all breed judge.. in all FCI countries. She still shows Dachshunds but sadly does not have Wolfhounds any more. The record of Top breeder nearly every year since 1975 in one or both breeds has never been bettered by anyone in the UK.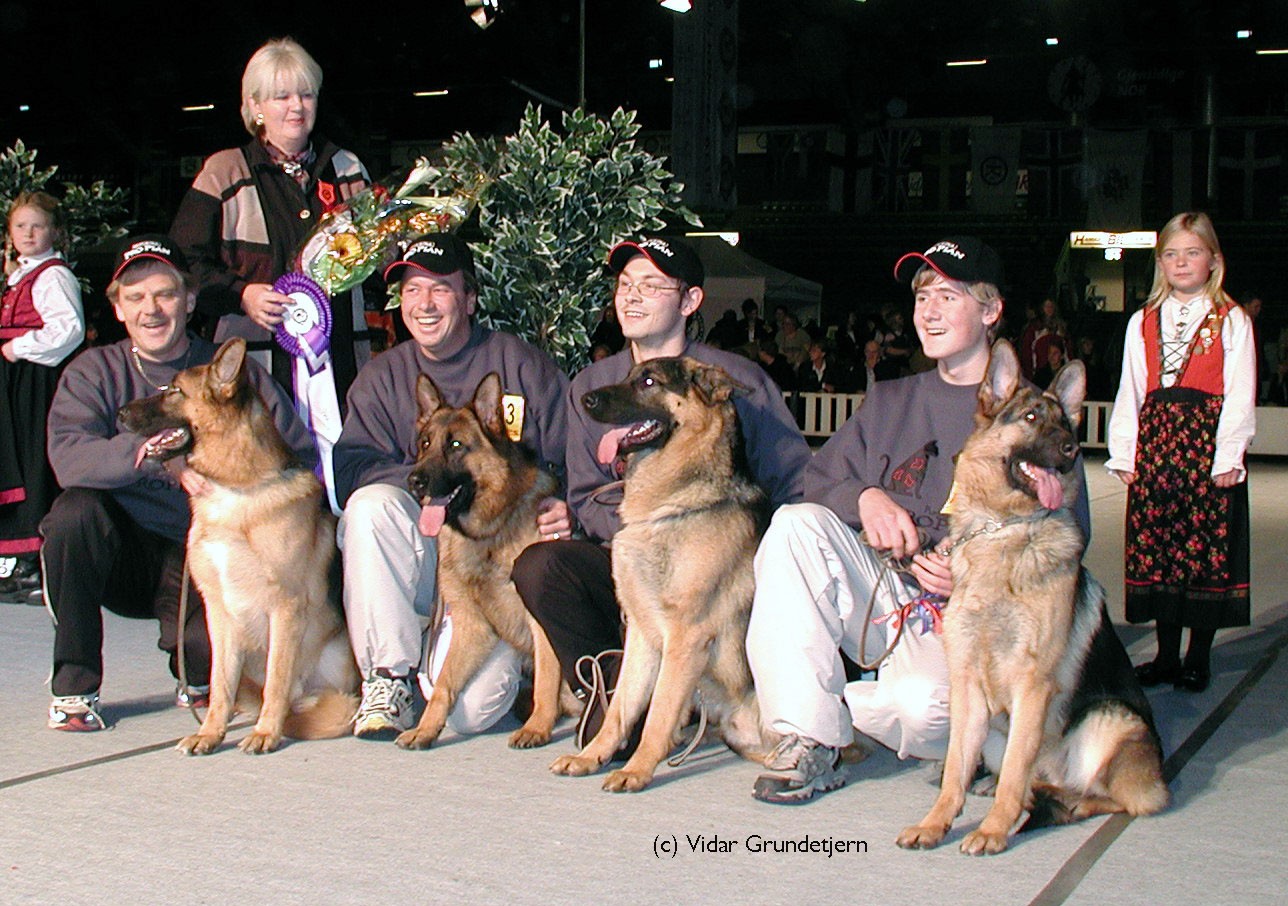 She has been honoured by the German Kennel Club (VDH) being the only breeder outside Germany to be awarded the Baron Von Gingins medal for outstanding achievement in breeding Dachshunds to the correct type, over many years. In 2010, and 2011 she was named the Top breeder of all breeds in the UK. In march 14 she was presented with the first "Pawscars" trophy for Breeder of the Year.
She is President of the Hamiltonstovare Club of GB , Patron of the South West Hound Club - of which she was a founder member and the first chairman , patron of the Finnish Lapphund club, and also the Dachshund representative on the KC Breed Liaison Council. Member of the Kennel Club's Breed Standards committee, & vice president of several breed clubs. She judged the Hound Group at Crufts in 1998, judged the Pastoral group in 2008, and judged the Working group in 2010, Utility in 2014, & the Gundog Group in 2013. She also has judged at many World shows. She was married to the late well known all breeds judge Terry Thorn.
Seen here entering the ring to judge Best in Show at the worlds largest & best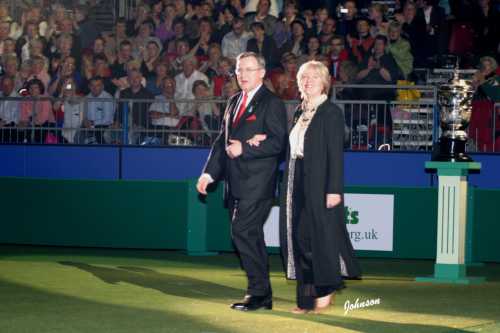 dog show CRUFTS 2007, where her BIS was the popular Tibetan Terrier Ch/Am Ch Araki Fabulous Willy.
Below all 14 are Champions!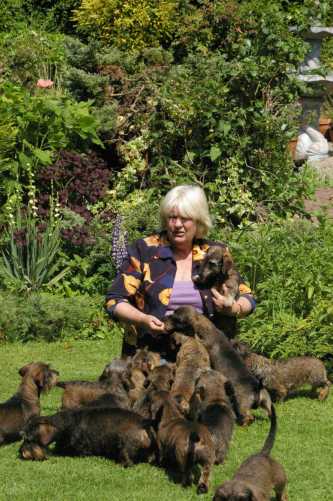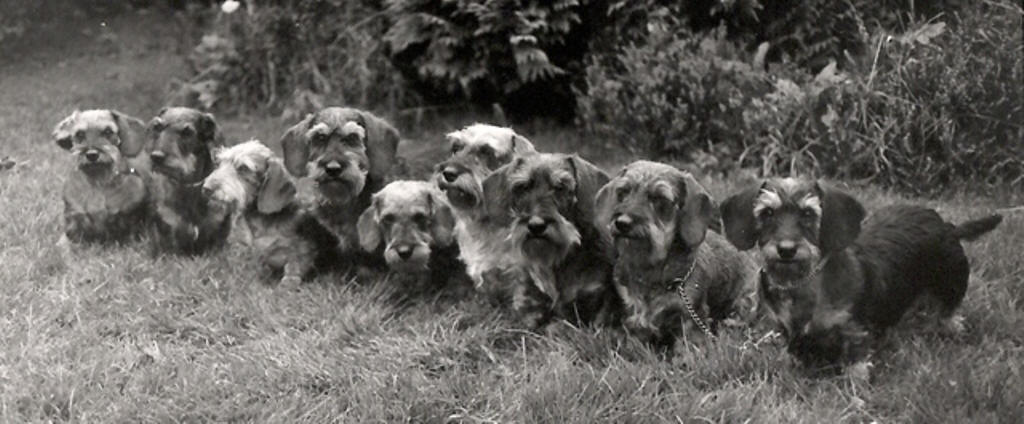 Ch Riff Raff, Ch Rough Stuff, Brown Sugar, Dick Dastardly, Ch Klose Encounter, Ch Scarlet Woman, Range Rover, Ch Kalamity Kate, Ch Yer I Be, from the seventies