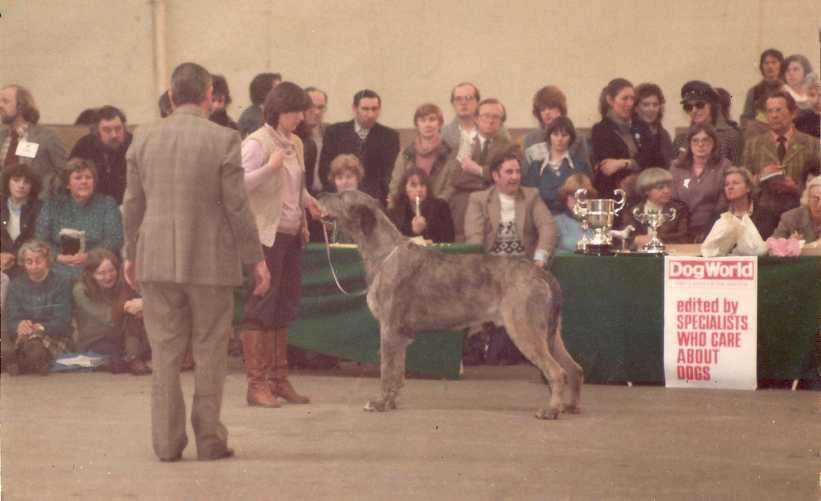 Kyak at Crufts as a youngster in 1981.. judge Alan Hyatt. Also in the photo from the left..
Sandy Surrell, Sydney Cresswell, Liz Thornten, Ron Baird, Hilary Jupp
Kyak is only the second ever Irish Wolfhound breed record holder. the first was Ch Cotswold in 1902 with 26 CCS

KYAK with judge Lionel Hamilton Renwick, Mrs D McDougall,

Mr & Mrs Grindey, & Jean Matthews owner of Saxonsprings Fresno reserve BIS

Champion Drakesleat Kyak ..the name is Cornish for Great Hound .. Reserve BIS at the LKA. judge Gwyn Broadley with president Florence Nagle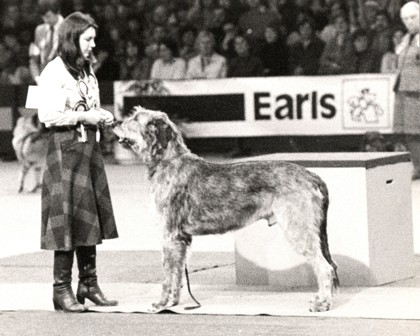 Fred in the last 6 in the group at Crufts, as a young dog.
Jeff was handling kennel mate 'Ai Jail who also got into the final 6. A great show for us !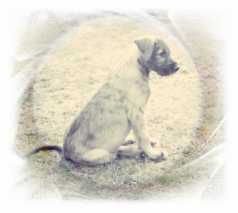 | | |
| --- | --- |
| Champion Drakesleat Kyak ..winner of three all breed Best in Shows, shown here at Birmingham it was then a World Record entry of over 17,000 dogs | Freddie |
Champion Stakes winner at Richmond. judge Douglas Appleton

Best in Show Three Counties, handler borrowed! Zena away judging in Kenya.. Judge Joe Braddon

Joe Braddon

Fred with his pregnant girl friend Wild Rose

Fred at 9 mths LKA

Fred at 6mths at Heathdown Cottage

Kyak wins the Graham shield

Freddie wins the group at Leicester

Group 1 LKA .. judge Gwen Broadley

Fred superstar